God's Easter Promise for You - Easter Devotional - February 20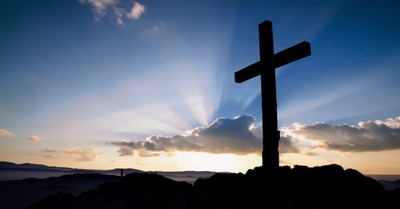 Crosswalk.com

EDITOR'S NOTE: Every day from Ash Wednesday until Resurrection Sunday, we'll bring you one devotional from our archives about Easter, the miraculous joy of the Resurrection, confronting our guilt, or the resulting spread of God's Church. Check back every morning as you thank the Lord for His gift of victory over sin and death!
God's Easter Promise for You
By Rick Warren
"By his power God raised the Lord from the dead, and he will raise us also" (1 Corinthians 6:14 NIV).
Millions and millions of Christians around the world celebrate Easter every year. But for far too many of us the story has become boring and rote. We have the basic facts down. Jesus was arrested. He was crucified. And three days later, God raised him from the dead.
Yet we miss something very important. We miss what turns Easter from a one-dimensional holiday to a multi-dimensional, life-transforming way of life.
We miss that the story of the Resurrection isn't just Jesus' story — it's our story as well.
You see, you are a part of the Resurrection. Jesus' death and Resurrection didn't just prove there was life after death. The Resurrection proves you can have life after death, that there's life beyond your grave.
Jesus says, if you trust in him, death becomes a transition, not an ending point.
One day your heart will stop. That will be the end of your body. But it will not be the end of you. God made you to last forever. That's why you often have a feeling there's more to life than this. Jesus made this amazing promise in John 11: 25-26: "I am the resurrection and the life. The one who believes in me will live, even though they die; and whoever lives by believing in me will never die" (NIV).
That's quite a promise! Jesus proved he could do it by resurrecting himself. Otherwise, we would have no reason to believe it. If Jesus hadn't died on the cross and been resurrected more than 2,000 years ago, you would have zero chance of getting to Heaven — no hope of the afterlife and no eternal life.
The Bible says, "By his power God raised the Lord from the dead, and he will raise us also" (1 Corinthians 6:14).
As Easter comes our way this year, that's a truth to hang our lives upon. It's great news that Jesus rose from the dead. But what turns that truth from black and white to living color is that one day — if you trust in him — he will raise you from the grave, too.
That's the promise of Easter.
Playtoday's audio teaching from Pastor Rick >>
Talk It Over
Why do you think the story of Jesus' Resurrection grows stale for many believers?
How does internalizing "the promise of Easter" transform how you live your life?
How can you help others understand how they can have eternal life through Jesus' Resurrection this Easter season?
For more Daily Hope with Rick Warren, please visit pastorrick.com!
---

See the story of the cross come to life—and experience Easter with renewed hope this year!
Imagine tracing the very footsteps of Jesus as he made his way through Jerusalem on his sacrificial journey to Calvary. With Pastor Rick's book, Journey with Jesus, you don't have to imagine.
Through gorgeous custom mosaic artwork and beautiful photos, you'll see the story of Jesus come to life like never before. Get deep biblical insight into the most important event in human history as the narrative takes you to each stop on the path Jesus took to save us.
This stunning deluxe edition, available only through Daily Hope, features a soft, vegan leather cover, 148 high gloss pages, and makes a perfect gift to help both Christians and seekers step into the greatest love story ever told.
Journey with Jesus is our special thanks for your gift today to help reach more people with the transforming message of the cross, so request your copy today!
*The USA IRS code permits you to deduct the amount of your financial gift to Daily Hope that exceeds the fair market value of materials you received from Daily Hope.

This devotional © 2018 by Rick Warren. All rights reserved. Used by permission.
You can listen to Rick Warren on OnePlace.com.