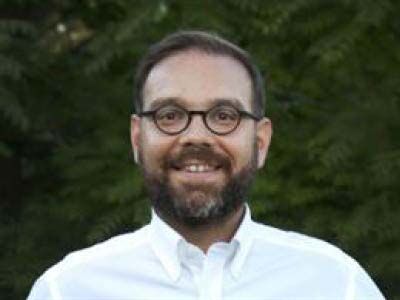 Friends of Israel stands against every form of anti-Semitism and supports the right of Jewish people to live in their ancient homeland, Israel. FOI invests in the edification of Christians by teaching Scripture that exemplifies why loving the Jewish people and supporting Israel is integral to Christian faith.
Click here to donate to the ministry.
Show Links:
Sponsored By:
---
Chris joined The Friends of Israel Gospel Ministry in 2004. He's host and Bible teacher on our weekly radio program and podcast The Friends of Israel Today, writes for Israel My Glory magazine and the FOI blog. In addition, he has led multiple tours to Israel and is an in-demand conference speaker. After graduating from the Institute of Jewish Studies in 2001, he received his B.S. in Bible from Cairn University (formerly Philadelphia Biblical University), and a Masters of Theology in Old Testament studies from Dallas Theological Seminary. Chris lives in the Philadelphia area with his wife Karen and their 4 children.