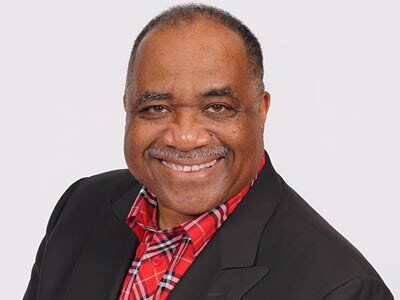 In 1974, the voice of the Lord called to Bishop Eric Lambert to feed His lamb and His sheep. Desiring to please the Lord, Bishop Lambert entered into the work of the ministry of the Word of God. The passage of scripture that drove Bishop Lambert's passion for the Lord was found in Isaiah, "Also I heard the voice of the Lord, saying, Whom shall I send, and who will go for us? Then said I, Here am I; send me." Isaiah 6:8 (KJV)
After serving his spiritual father, Pastor Benjamin Smith at Deliverance Evangelistic Church, Bishop Lambert was released to plant what is now known as Bethel Deliverance International Church. This ministry started with seven committed believers and a vision to evangelize the world. Now, more than thirty years later, the testament of Bishop Lambert's life and spiritual legacy can be found amongst his growing membership, over 40 specialized ministries, and four planted churches.
Wanting to be an instrument in the hands of God, Bishop Lambert desired to study the Word of God in order to give the Lord an instrument that would be able to take the Word of the Lord wherever the Lord desired. Bishop Lambert completed studies at the Deliverance Evangelistic Bible Institute, Back to the Bible Institute, and Liberty University Bible Institute. After attending classes at the Center for Urban Theological Studies, Bishop Lambert completed his Bachelor's degree in Psychology from Liberty University. Bishop Lambert completed his Master's degree in Forensic Psychology from Nova Southeastern University of Fort Lauderdale, Florida.
Realizing that the call of God would take him to foreign nations, Bishop Lambert began to study foreign languages. He speaks fluent Italian and proficient Russian.
A man of vision, recognizing that media communication is a key thread to the expansion of the Kingdom of God, Bishop Lambert seeks to proclaim the glorious Gospel of Jesus Christ through several media outlets. Bishop Lambert desires that Christ be proclaimed throughout the world. Through the daily and weekly television broadcast, "Climbing Higher", many souls are won to the Kingdom of God.
A noted author and prolific writer, Bishop Lambert is the author of four books: "The Reality of Christian Living," "Ingredients of Prayer," "The Kneeling Mind," and his recent work, "The Christian and the Culture."
Bishop Lambert serves as the President and Presiding Bishop of the Bethel Deliverance International Fellowship of Churches, Inc. This fellowship of churches is designed to promote growth, unity, education and spiritual connection among the member churches. Through this effort, Bishop Lambert continues to submit to the will of God and serve the Body of Christ with the goal of bringing glory and honor to the Lord Jesus Christ.
Bishop Lambert is married to Lady Sheila Lambert and they are the proud parents of Shaneena and the godparents of Darius.
Show Links: