New Life Live! with Steve Arterburn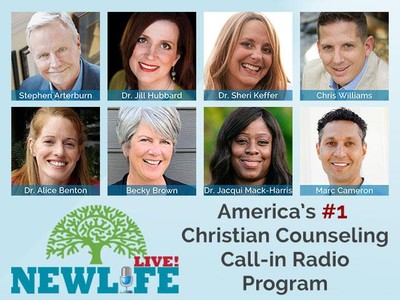 Listen on WFIL 560 AM
Tuesday
12:00AM - 1:00AM, 1:00PM - 2:00PM
Wednesday
12:00AM - 1:00AM, 1:00PM - 2:00PM
Thursday
12:00AM - 1:00AM, 1:00PM - 2:00PM
Friday
12:00AM - 1:00AM, 1:00PM - 2:00PM
Latest Broadcast
New Life Live: January 31, 2023
1/31/2023
Hosts: Steve Arterburn, Dr. Jill Hubbard, Dr. Jim Burns Caller Questions: - Dr. Heidi Summers shares why someone would go to see her as a New Life Coach. - Can your Restore Workshop help me if I was molested by my father and have dissociative disorder? - My bisexual adult son is taking female hormones; how can I help him see how harmful it is? - When I was 9yo my friend died falling through the ice, and last week my memory was triggered. Do I need to deal with the trauma? - I've been to Every Man's Battle and my wife is going to Restore. Any recommendations on how to help her with her triggers because of my porn addiction? 
Featured Offer from New Life Live!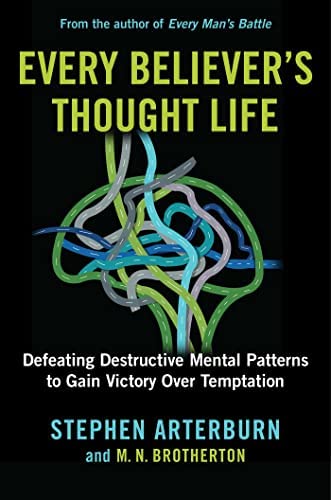 Every Believer's Thought Life
Jesus made it clear that while sexual integrity is expressed through the body, it's rooted in the mind. But aligning our thoughts with God's thoughts isn't always easy. Illicit sexual thoughts don't need to have free rein in your mind. The Bible provides an arsenal of weapons to win the battle. Jesus invites you to live with full sexual integrity—in your behavior, heart, and mind. Instead of succumbing to the despair and darkness of sin, you can take every thought captive and replace it with thoughts that align with God's truth, allowing Him to bring about His best for your life.