Leading The Way with Dr. Michael Youssef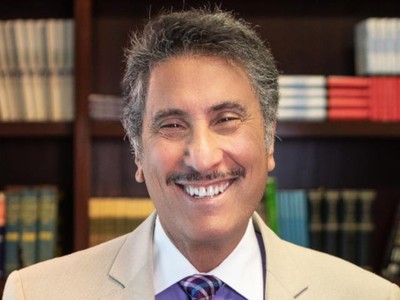 Listen on WFIL 560 AM
Monday
12:30AM - 1:00AM, 3:00AM - 3:30AM, 5:30PM - 6:00PM
Tuesday
3:00AM - 3:30AM, 5:30PM - 6:00PM
Wednesday
3:00AM - 3:30AM, 5:30PM - 6:00PM
Thursday
3:00AM - 3:30AM, 5:30PM - 6:00PM
Friday
3:00AM - 3:30AM, 5:30PM - 6:00PM
Latest Broadcast
Freedom
5/23/2022
Today on Leading The Way, Dr. Youssef challenges you to live in a way that influences those in your life to experience Christ in deeper ways!
Featured Offer from Leading The Way

NEW BOOK FROM DR. MICHAEL YOUSSEF!
As believers around the world fight to share their faith amid today's cancel culture, what is God's message to the church? In his timely book Never Give Up, Dr. Michael Youssef echoes Paul's final message to his beloved disciple Timothy—a timeless battle cry that will help you experience encouragement and know triumph in the midst of doubt, discouragement, and despair. Uncover four key aspects of spiritual endurance, overcome spiritual burnout, live confidently for Christ in the face of opposition, and reclaim the joy of following Jesus, even in times of suffering.