Family Talk with Dr. James Dobson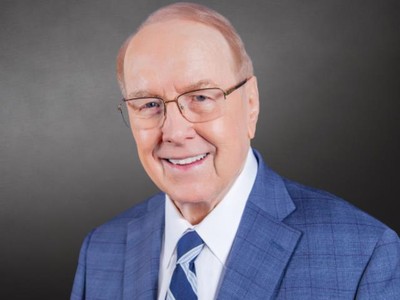 Listen on WFIL 560 AM
Latest Broadcast
See You at the Library with Kirk Cameron - II
11/28/2023
On today's edition of Family Talk, Gary Bauer concludes his passionate discussion with Kirk Cameron as he explains that the ultimate battle is between God and all other false gods. Romans 1:21-22 says, "For although they knew God, they neither glorified Him as God nor gave thanks to Him, but their thinking became futile and foolish hearts were darkened. Although they claimed to be wise, they became fools." Listen and be encouraged as you hear how Kirk's desire to follow Jesus is igniting fires across this nation in support of biblical truth. 
Featured Offer from Family Talk
Raising The Strong-Willed Child
If you're raising kids right now, you know it's hard work. Even children who are sweet and compliant come with their own set of challenges. But if your son or daughter is strong-willed and defiant, that child can wear you out emotionally. If you have one or more of these independent youngsters, you know how difficult life can be. Here's the good news: Help is on the way. The Dr. James Dobson Family Institute has developed this new 10-day email series based on Dr. Dobson's best-selling book, The New Strong-Willed Child. It's designed to equip you to wisely lead your kids through even the toughest trials.