Hope for When Life Falls Apart - iBelieve Truth: A Devotional for Women - September 26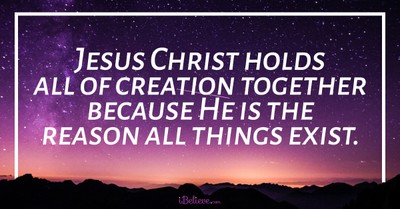 Crosswalk.com

Hope for When Life Falls Apart
By: Kristine Brown
"He is before all things, and in him all things hold together." Colossians 1:17 NIV
"I don't know what to do," my friend revealed her discouragement over a cup of coffee. "It just feels like everything is falling apart around me."
We met at the local coffee shop for some much-needed girl time. I leaned in, wanting to be the good listener she needed. She'd been through a lot more hurt in recent months than most people have in a lifetime. But she'd persevered beautifully, maintaining her familiar smile and good attitude. This latest blow, however, could prove to be too much. I'd never seen her so down, and I prayed for God to give me the words to say to encourage her in some small way.
So many things can happen that make us feel like our life is crumbling. Grief, disappointment, tragic events, and more. When we're right smack in the midst of the hard, reeling emotions can threaten to send us deep into despair. We may try to hold it all together on our own but sink even deeper when we realize we just can't. That's why today's verse is critical for those times when we wonder how we'll ever be able to cope. God doesn't expect us to hold everything together when it's all falling apart. He wants us to turn to Jesus.
"He is before all things, and in him all things hold together." Colossians 1:17 NIV
From the beginning, God's ultimate plan for salvation revolved around the ultimate sacrifice. Everything was created for the fulfillment of that plan, so you and I could know Jesus, seek forgiveness for our sin, and receive his love. That's why Paul makes this bold statement to the church about who Jesus is. The NIV Application Commentary puts it this way, "Christ is more than the force that preserves the orderly arrangement of the cosmos; he is its rationale, its rhyme and reason."
Jesus Christ holds all of creation together because He is the reason all things exist.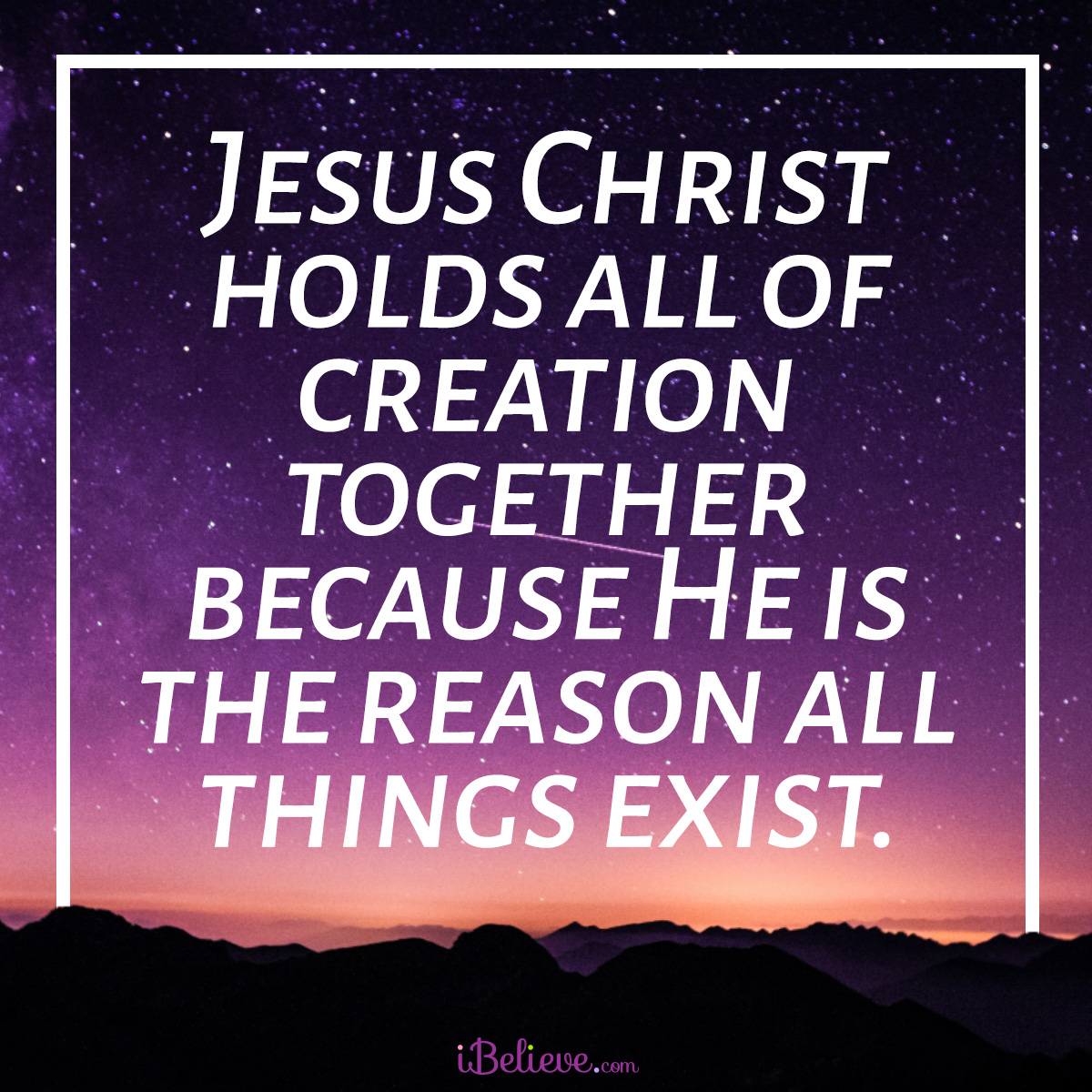 Our precious Jesus removes our burden for holding our own lives together, because through him God offers a remarkable promise. Jesus is with us. He gives comfort, love, and peace while our world seems like it couldn't get any worse.
Maybe you are in that place today, when all hope seems scattered like pieces of a broken puzzle all over the floor. Or maybe like my friend, you know someone who has faced one battle after another and needs some solid encouragement to cling to. Whatever situation we may be facing, the answer can be found in the truth of Paul's words above.
How do we find hope when life falls apart? Rest in him. Take a deep breath, in him. Just be, in him. For it's in him we will find the peace and comfort we long for. In Jesus we discover we don't need to hold it all together when life falls apart, because He is holding us.
---
Discover more about walking in faith with resources from Kristine Brown's Life Enrichment Library. You'll also find weekly encouragement to help you "become more than yourself through God's Word" at her website, kristinebrown.net. Kristine is the author of the book, Over It. Conquering Comparison to Live Out God's Plan, and the companion devotional for teen girls.
Looking for authentic conversations about how to deal with body image, insecurity, and comparison issues as a Christian woman? The Compared to Who? Podcast is the show for you! Twice a week, we tackle tough topics like dieting, disordered eating, weight loss, aging, body dysmorphia, and more from a practical, grace-filled, gospel-centered perspective.