5 Questions to Help Us Understand Our Freedom in Christ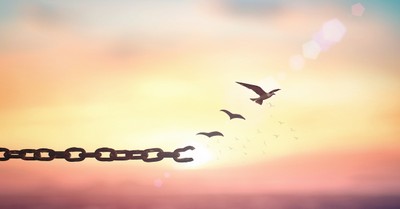 By Jen Jabbour, Crosswalk.com
Have you ever stopped to consider what it really means to be free in Christ?
Whether you are new in your faith or you've been walking with the Lord for some time, this concept may be confusing.
Although I've been a Christ-follower most of my life, I've always just taken this concept for granted. But in reading through some of the passages of the Bible that discuss freedom in Christ (John 8, Romans 6-8, and Galatians 5), I started to have more and more questions.
I hope that this can be a primer to you for what it means to be free in Christ, as I seek to unpack answers to some questions we may have regarding freedom in Christ.
1. What Is Freedom in Christ and How Do I Obtain It?
Freedom means you have a choice. It means you are no longer restrained or controlled by the thing that once held you back.
Some people are fortunate to be born into a free country, but there are others that are not so lucky. They live their whole lives oppressed, or even enslaved, by others.
However, all of us are born as slaves to sin (Psalm 51:5). Our sin nature separates us from God's love and His freeing power of the Holy Spirit. The moment you decide to place your trust in God and follow Him is when sin loses the power to control you (Romans 6:6).
Freedom in Christ means that you are no longer controlled by sin. The power of the Holy Spirit (2 Corinthians 3:17) gives you the ability to resist your sinful desires, and instead of choosing the path of sin and death, you are free to choose life (Romans 6:22).
Your first step towards freedom is salvation (John 3:16-21). Once you open up your heart and invite the Holy Spirit in, the chains that enslave you will be broken.
"For he has rescued us from the dominion of darkness and brought us into the kingdom of the Son he loves, in whom we have redemption, the forgiveness of sins." Colossians 1:13-14 NIV
Photo Credit: ©GettyImages/Boonyachoat
2. Does Freedom in Christ Mean I Can Do Whatever I Want?
Do not be mistaken. Freedom is not full, unhindered autonomy. Whether it's earthly freedom or spiritual freedom, there are always going to be laws, rules, and guidelines we have to follow. There will always be right and wrong.
Freedom in Christ means we no longer have to satisfy our sinful desires.
"So I say, walk by the Spirit, and you will not gratify the desires of the flesh. For the flesh desires what is contrary to the Spirit, and the Spirit what is contrary to the flesh. They are in conflict with each other, so that you are not to do whatever you want." Galatians 5:16-17 NIV
The passage goes on to list all the types of sinful desires, or acts of the flesh, that we can still fall into if we are not careful, despite being free from the power of sin (Galatians 5:19-21).
The Bible makes it very clear that if we continue to live like this, we are still enslaved to sin, and thus, our future is not secure. "I warn you, as I did before, that those who live like this will not inherit the kingdom of God." Galatians 5:21 NIV
Unfortunately, because of the prominence of sin in our lives, we must be so intentional about choosing to follow Jesus. You must daily choose between allowing sin to control your life, or following Christ and experiencing ultimate freedom from sin.
"Live as people who are free, not using your freedom as a cover-up for evil, but living as servants of God." 1 Peter 2:16 ESV.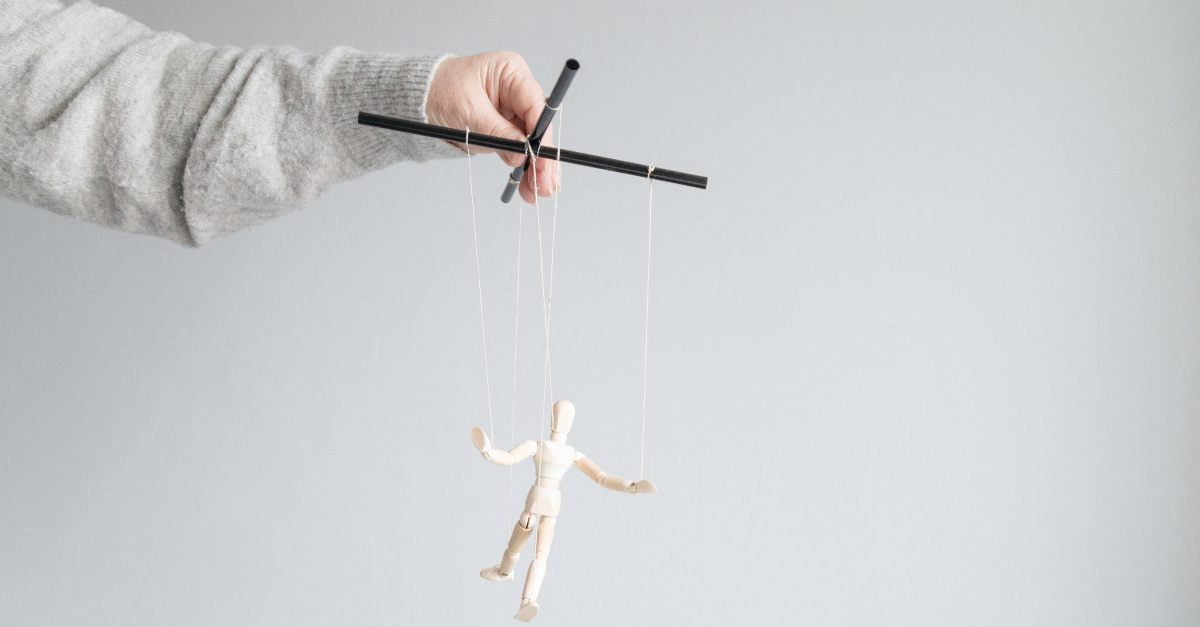 3. What Are Ways I Allow the Enemy to Control Me, Even After I've Been Set Free?
"For freedom Christ has set us free; stand firm therefore, and do not submit again to a yoke of slavery." Galatians 5:1 ESV
The enemy longs to keep you from experiencing and sharing the freedom you have in Christ by continuing to entice you with sin, and using guilt and shame to remind you of your sinful past. Even though you have been set free from the control of sin, he doesn't want to lose his grip on you.
Being free in Christ does not mean we will never fall back into our sinful ways, but it does mean we are no longer under sin's control. Before we Christ redeemed us, our only choice was sin.
Sin is powerful, and without the saving power of Jesus Christ and the Holy Spirit, the enemy will always try to use sin to drag you down.
"but each person is tempted when they are dragged away by their own evil desire and enticed. Then, after desire has conceived, it gives birth to sin; and sin, when it is full-grown, gives birth to death." James 1:14-15 NIV
Freedom in Christ not only means we are free from sin, but also that we are free from the burden of sin, or the guilt and shame of things we've done in the past.
"Once you were dead because of your disobedience and your many sins. You used to live in sin, just like the rest of the world, obeying the devil—the commander of the powers in the unseen world. He is the spirit at work in the hearts of those who refuse to obey God. All of us used to live that way, following the passionate desires and inclinations of our sinful nature. By our very nature we were subject to God's anger, just like everyone else." Ephesians 2:1-3 NLT
The enemy loves it when we allow guilt and shame to reside in our hearts, when, even after Jesus forgave us, the weight of our past still weighs heavy on our shoulders.
"Therefore, there is now no condemnation for those who are in Christ Jesus, because through Christ Jesus the law of the Spirit who gives life has set you free from the law of sin and death." Romans 8:1-2 NIV
Remember that one of the main characteristics of God and Jesus is that of love. "God is love" (1 John 4:16 NIV) and in 1 Corinthians 13:5, Paul says that "Love keeps no record of wrongs."
When you were set free, all the sins of your past were forgotten and forgiven; you are no longer held accountable for them.
"Those who belong to Christ Jesus have nailed the passions and desires of their sinful nature to his cross and crucified them there." Galatians 5:24 NLT
Photo Credit: ©iStock/Getty Images Plus/Irina Shatilova
4. How Do I Avoid Going Back to Being a Slave to Sin Once I've Been Set Free?
"My flesh and my heart may fail, but God is the strength of my heart and my portion forever." Psalm 73:26 ESV
Once you have chosen to follow Jesus, the Holy Spirit floods your heart and your mind. You don't have to fall into the temptations of sin any longer. Yes, you will be tempted, but thanks to the Holy Spirit, you now have victory over sin. All you need to do is keep your eyes fixed on God.
Look to Jesus as your example of what to do when you are tempted. After fasting for 40 days in the wilderness, the devil came to Jesus and tempted Him three times, and all three times, Jesus did not stumble into sin (Matthew 4:1-11). Instead, He turned to the Word of God and worshiped His Father.
Jesus called the Word of God our "daily bread" (Matthew 6:11). Just as we all need to eat every day to nourish and fuel our bodies, we also need to daily consume God's Word to guard our hearts and minds from the enemy and from the temptation of sin (Ephesians 6:10-17).
When you read God's Word and pray regularly, and then temptation comes your way, you will be ready to recognize it for what it is and to run from it before it has a chance to take up residence in your life.
"So I say, walk by the Spirit, and you will not gratify the desires of the flesh." Galatians 5:16 New Living Translation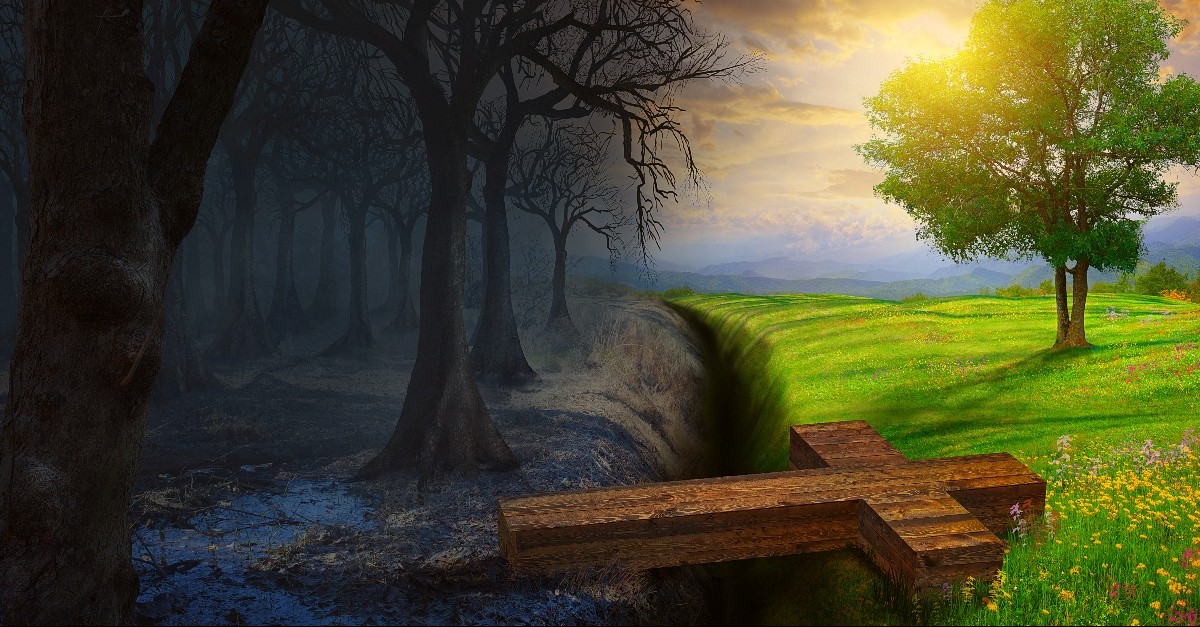 5. How Does My Life Change When I Choose Jesus Over Sin?
Though it may seem like a book of rules, the Bible, God's Word, actually provides guidance on how to live as free as possible. When Jesus freed us, it says He took "captivity captive" (Ephesians 4:8 NIV).
We didn't go from being slaves of sin just to be enslaved to rules and expectations that are impossible to follow. However, that's what the enemy wants you to think. He wants to deceive you into believing that choosing to follow Jesus means your life is over.
Freedom is always meant to be enjoyed. Freedom is meant to give you a new life, a fresh start, and opportunity to be everything God designed you to be.
Once you have been saved, you are a child of God, and a part of His Heavenly Kingdom; and God longs to lavish His children richly with blessings of all kinds.
Here are just a few verses that tell of the blessings we can expect to receive when we walk in the Spirit:
"Blessed be the God and Father of our Lord Jesus Christ, who has blessed us in Christ with every spiritual blessing in the heavenly places." Ephesians 1:3 ESV

"And God is able to make all grace abound to you, so that having all sufficiency in all things at all times, you may abound in every good work." 2 Corinthians 9:8 ESV

"When a man's ways please the Lord, he makes even his enemies to be at peace with him." Proverbs 16:7 ESV

"May you be strengthened with all power, according to his glorious might, for all endurance and patience with joy," Colossians 1:11 ESV
If you have never experienced the gift of salvation and freedom from sin that is freely offered through Jesus Christ, I urge you to consider taking that step today. I promise, it will be the most important decision you can ever make. Today, you can break free from the chains that bind you and enter into freedom that can only be found in Christ Jesus.
"If you declare with your mouth, "Jesus is Lord," and believe in your heart that God raised him from the dead, you will be saved. For it is with your heart that you believe and are justified, and it is with your mouth that you profess your faith and are saved." Romans 10:9-10 NIV
Photo Credit: ©iStock/Getty Images Plus/kevron2001