10 Biblical Tips for Making the Best Use of Time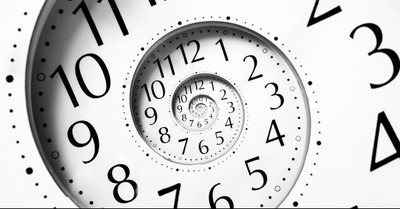 By Patricia Engler, Crosswalk.com
What in the world is she doing?
The unspoken question resonated through the room as she approached, carrying a jar—the jar. An unmistakable earthy scent overwhelmed the air when she drew near, unstopped the lid, and poured the costly perfume over Jesus' head.
"What'd Mary go and do that for?!" demanded Judas. (I'm paraphrasing here.) "That perfume literally could have been sold for three hundred days' wages and the proceeds donated to charity!"
Interesting, isn't it, how Judas measured the value of Mary's perfume in terms of the time it would have cost to earn? Our time is a little like that perfume. The days and years God gives us are a treasure. We can choose how we'll spend that treasure, but—like drops of fragrant oil spilled from a flask—we can only spend each moment once.
After they're poured out, we cannot claim them back. And here's another catch: our flasks are opaque. Even if we hold them up to the light, we can't see how much time is left inside. We cannot stop time's trickle from the flasks of our earthly lives.
But we can make the best use of the moments we're given.
Here are ten biblical tips for how to do so:
Photo credit: ©iStock/Getty Images Plus/liseykina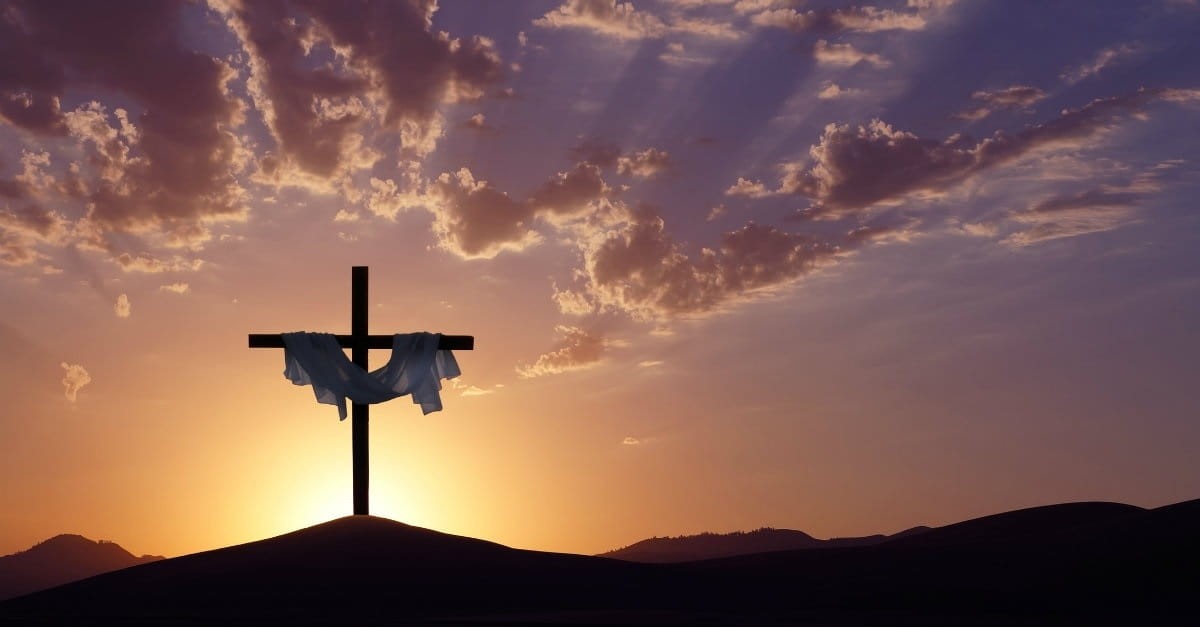 1: Remember Eternity
Over a hundred years ago, the famous preacher Charles Spurgeon reminded Christians, "Time is short. Eternity is long. It is only reasonable that this short life be lived in the light of eternity." These words remain true as ever for Christ-followers alive today.
Taking "reality checks" by considering eternity helps us reset our focus to pour our flasks into things that truly matter. Remembering life's brevity also helps us appreciate the value of the days we're given. Even the Psalmists took such reality checks, including Moses' prayer in Psalm 90:12 (NIV): "Teach us to number our days, that we may gain a heart of wisdom."
2: Consider How Jesus Spent His Time
As Christ-followers seeking to live in light of eternity, we have no greater example than Jesus. Scripture doesn't give us many details about his first 30 years on earth. But we know that from age 12, he'd chosen how to spend his time: "I must be about my Father's business." (Luke 2:49-52)
The rest of the gospels reveal how Jesus spent his ministry years doing just that. He spoke truth, declared the kingdom of heaven, and countered the effects of darkness—healing the sick, expelling demons, and mentoring disciples to do the same.
He taught his disciples to love, and he himself loved extravagantly. He spent time being with people. And he spent time being with God, spending long hours alone in prayer.
Jesus lived to do his Father's will (John 6:38). He told his disciples he did not come to be served, but to serve, and to give his life for many (Matthew 20:28). On his final evening on earth, he washed his disciples' feet.
By seeking to emulate Jesus, we too can spend our time "about our Father's business."
Photo credit: ©GettyImages/mbolina\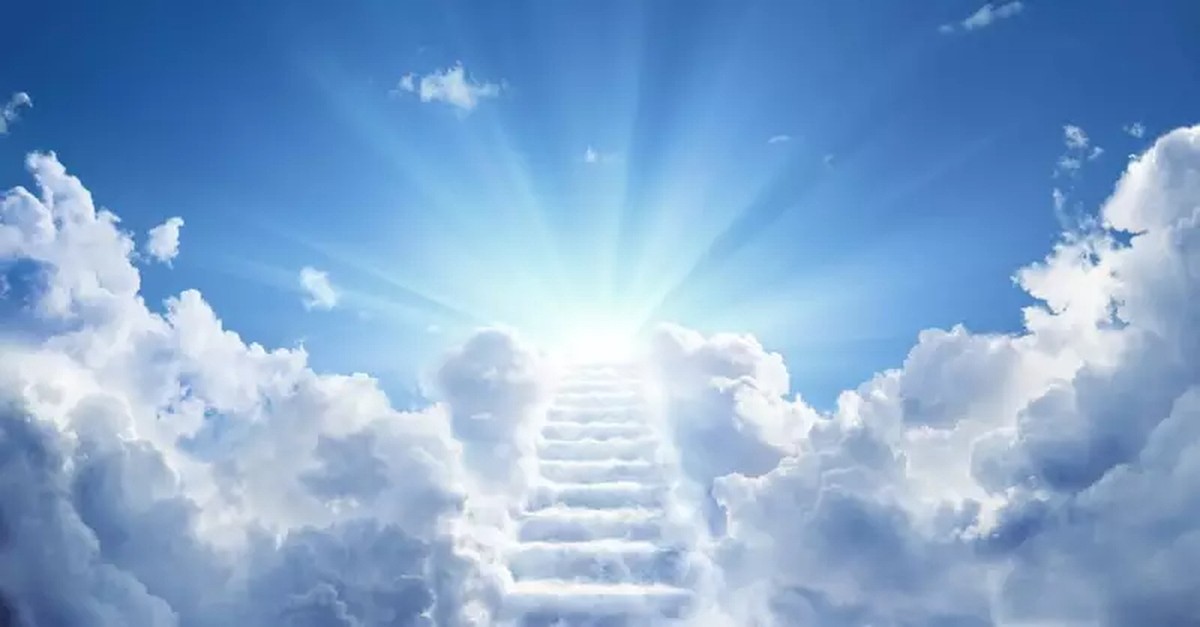 3: Invest Time in the Kingdom That Lasts
Jesus both taught and modeled how to use time wisely in light of eternity. He said, "…store up for yourselves treasures in heaven, where moths and vermin do not destroy, and where thieves do not break in and steal." (Matthew 6:20-21, NIV)
To see how to invest our treasure of time in heaven, we can turn to the commands which Jesus called the greatest: "'Love the Lord your God with all your heart and with all your soul and with all your mind.'" And "'Love your neighbor as yourself.'" (Matthew 22:37-39)
Even mundane tasks become love offerings of costly perfume when we perform them for Jesus, as Colossians 3:20 describes. When we spend our time—whatever we're doing—in ways that align with Jesus' commands to love God, love others, and make disciples (Matthew 28:16-20), we're pouring our flasks into a kingdom that lasts.
4: Evaluate Your Priorities
One way to check the kingdoms we're investing in is to evaluate our priorities—the things we truly pour most of our time and energy towards. As imperfect humans, we can all use a quick priority checkup from time to time. Questions like these can help:
Where am I investing most of my time?
What are my motives for doing so?
When evaluated against the standard of Scripture and the example of Christ, are these investments and motives worthwhile?
If we find a priority reset is in order, but we're unsure of how to respond, we don't have to feel bad about asking our Heavenly Father. He wants to help us live well. He'll give us wisdom to allot our time in line with His perfect "Plan A" for us (James 1:5).
Photo credit: ©GettyImages/RomoloTavani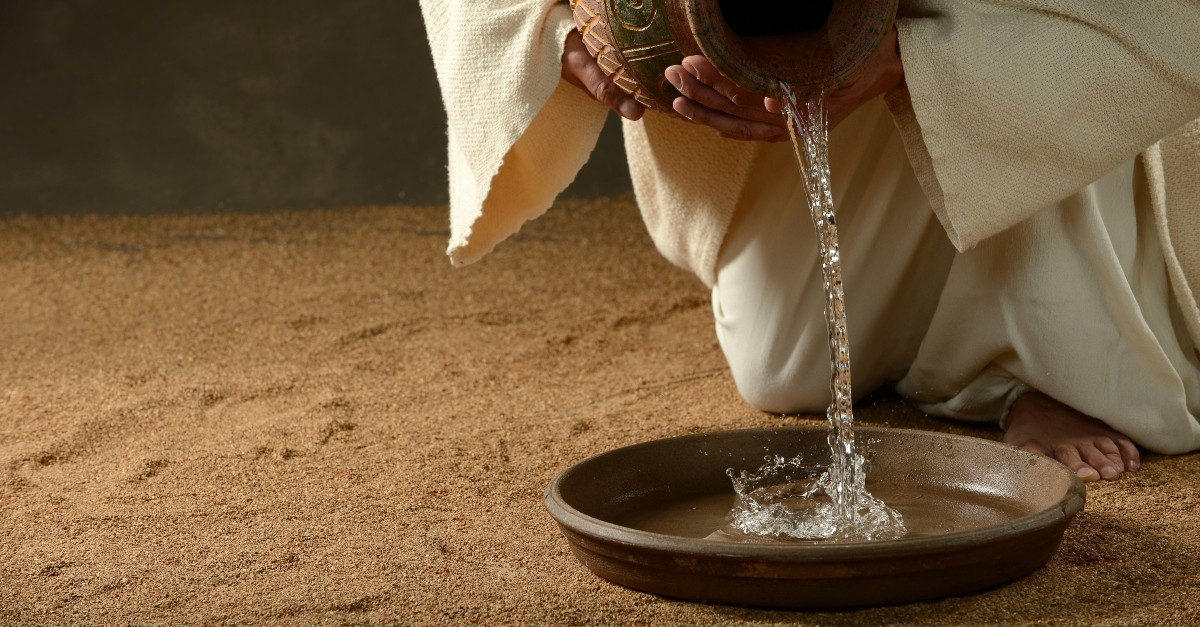 5: Sit at Jesus' Feet
Asking God for wisdom is especially valuable because his priorities for us aren't always what we think they should be. Just ask Lazarus' sister, Martha. When Jesus visited Lazarus' home, Martha morphed into a whirlwind of a woman bent on (seemingly) the highest priority imaginable: literally serving Jesus. As she dashed back and forth, Martha's eyes glinted a little steelier at every glimpse of her sister, Mary, settled at Jesus' feet. How could that girl have the audacity to sit there, leaving all the work to Martha? Mary obviously needed to straighten her priorities—and Martha made sure Jesus knew it.
Luke 10:41-22 (NIV) describes what happened next: "Martha, Martha," the Lord answered, "you are worried and upset about many things, but few things are needed—or indeed only one. Mary has chosen what is better, and it will not be taken away from her."
Mary's story reminds us that even amidst chaotic responsibilities, one of the highest priorities we can set is resting in the presence of Jesus.
6: Seek Wisdom
When we spend time with Jesus, we'll likely find that instead of losing minutes from our day, we end up having "more" time because we're better attuned to the one who helps us spend time wisely. Scripture reveals that seeking God's wisdom is one of the best ways to invest time, because wisdom's profits trickle down to every area of life.
King Solomon could tell us. Throughout Proverbs, he extolled wisdom as a treasure worth far more than earthly wealth. He wrote in Proverbs 8:11-12 (NIV), "Choose my instruction instead of silver, knowledge rather than choice gold, for wisdom is more precious than rubies, and nothing you desire can compare with her."
In a world bent on turning time into money, Solomon's insights suggest that the rat race is missing the point. How much better to wait at wisdom's doors (Proverbs 8:34), pursue the fear of the Lord (Proverbs 1:7), and wind up with riches that last (Proverbs 8:18).
Photo credit: ©GettyImages/carlosphotos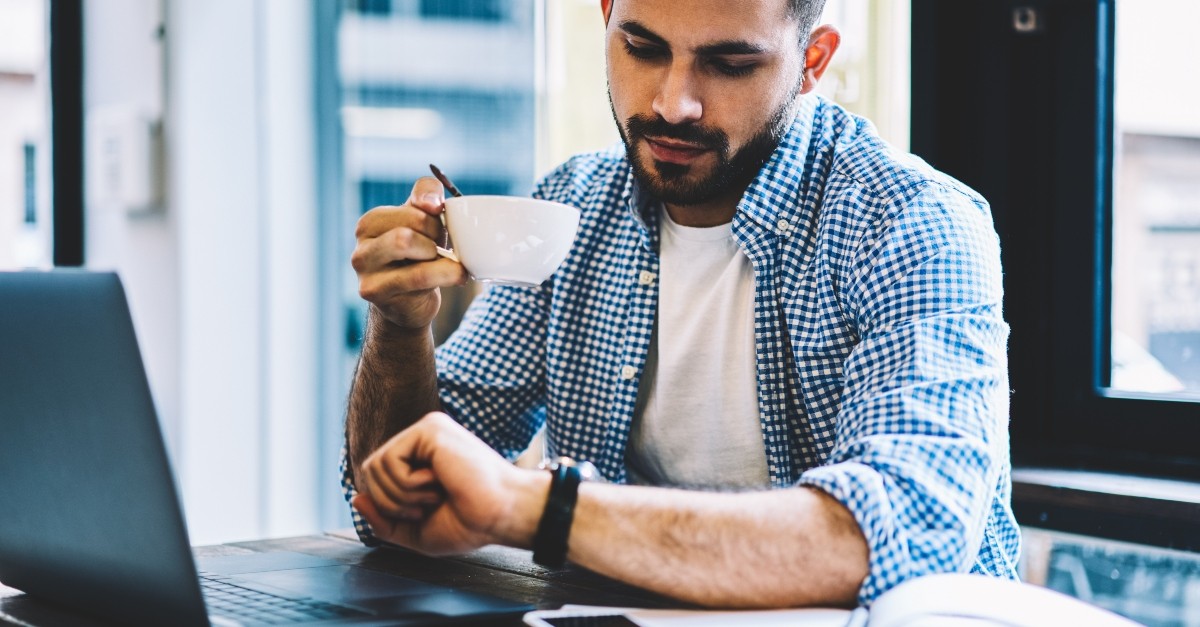 7: Set Boundaries
One time-saving aspect of wisdom is discerning when to say no. We may need to say no to tasks we can't physically, emotionally, or mentally afford; say no to good things which are not best things; say no to others, or say no to ourselves. A few questions can help:
What is the purpose of this use of time—is it a worthwhile one?
Does this invest in another person, serve someone, or support a God-honoring relationship?
Does this invest in a heavenly kingdom or an earthly one?
Would this likely bring me closer to God or farther from Him?
How would this affect my spiritual, mental, and physical health, which I'm to steward for God?
Do I have (or will God give me) the resources necessary to invest in this?
Even when we need to say no to a worthy cause on some level, we may still be able to say yes to it in other ways. Again, seeking wisdom from God through prayer and Scripture can help us know how to respond.
8: Find Time Management Strategies That Work for You
Because God wires us individually, we may find certain time management strategies more helpful than others when juggling the assignments to which we've said yes. Some people, for instance, thrive on detailed schedules. Others leverage early deadlines, written goals, and accountability partners to prevent procrastination.
I, on the other hand, am not a planner. Still, I slot off days for tackling major tasks bit by bit and use to-do lists to avoid forgetting small stuff in between. Crossing off small stuff also motivates and encourages me to keep chipping away at the big stuff.
So, find what works for you! You can seek inspiration by asking others what methods work for them or by taking advantage of the many time management resources available today.
Photo credit: ©Getty Images/GaudiLab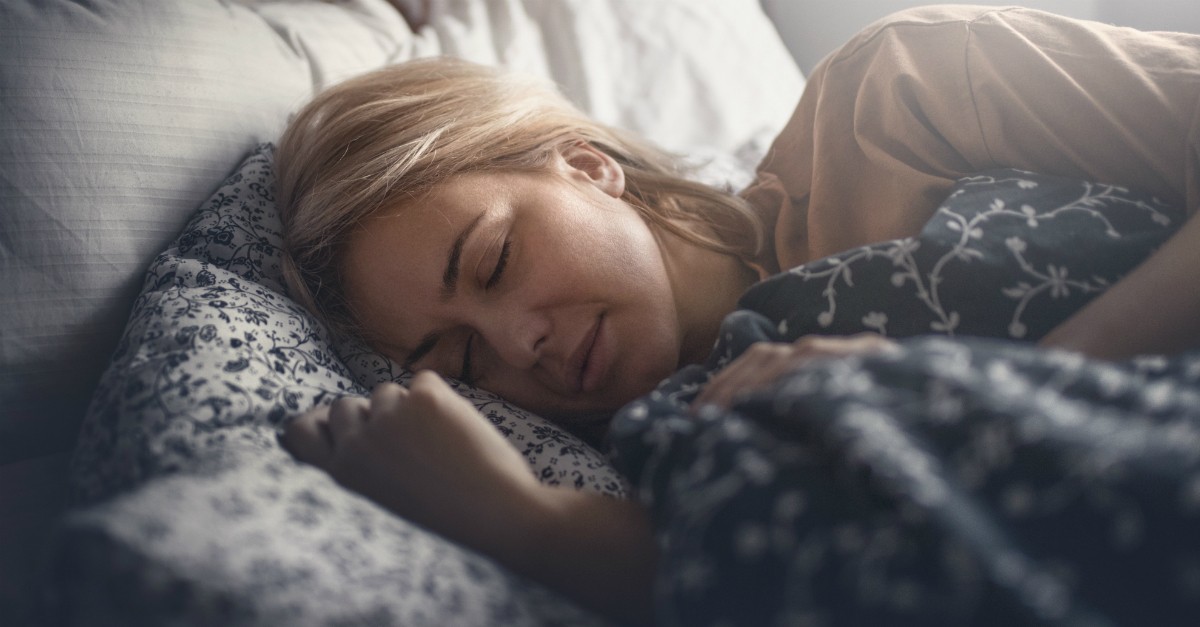 9: Savor Little Blessings
Along the way, it's vital not to become so caught up in 'getting things done' that we overlook life as it happens. There's a danger in growing so preoccupied with where we pour our drops of fragrant oil that we miss the beauty of watching them fall.
In Ecclesiastes 5:18 (ESV), Solomon wrote, "Behold, what I have seen to be good and fitting is to eat and drink and find enjoyment in all the toil with which one toils under the sun the few days of his life that God has given him, for this is his lot."
Noticing little blessings in the present—like good food and satisfying work—helps us make the most of the life God lends us. Relishing God's everyday gifts also contributes to a lifestyle of thanksgiving and praise. Now there's a great way to spend our time!
10: Rest
One blessing God intended humans to enjoy from the beginning is the gift of rest. God modeled the value of rest for us himself, as Genesis 2:2-3 (NIV) describes:
"By the seventh day God had finished the work he had been doing; so on the seventh day he rested from all his work. Then God blessed the seventh day and made it holy, because on it he rested from all the work of creating that he had done."
In our whirlwind world, it can be easy to neglect the God-ordained importance of rest. But in those times, I like to remember the ironic words I once heard a ministry leader report: "This weekend has been very productive in terms of rest."
When practiced biblically, rest itself is a form of productivity—and a God-honoring use of time.
Entrusted with a Treasure
In the end, Scripture offers a wealth of insights into ways we can best expend the treasure of time from the flasks of our lives. We can't see how many moments are left in our flasks or claim them back once poured. And we cannot stop their flow.
But by using biblical wisdom to spend our time in ways that honor God, love others, and invest in a lasting kingdom, we can make the most of every drop.
Photo credit: ©GettyImages/Aja Koska