3 Ways The Chosen Makes Us Better Christians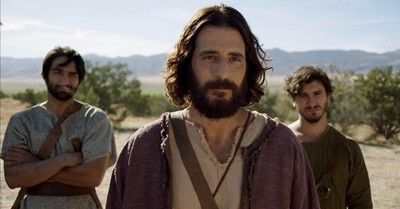 By Dr. Audrey Davidheiser, Crosswalk.com
I have a secret.
Until last month, I had never watched any Jesus movie.
Yep, it does mean I skipped the Passion of the Christ. Too violent.
I avoided other Jesus shows because even their trailers bored me.
Sorry, Lord.
This explains why, until recently, my thumb would whiz past The Chosen's ads on Instagram.
If you happen to be as clueless about this show as me prior to last month, this series depicts the life of Jesus through the people around Him. However, The Chosen doesn't just copy and paste verses into their characters' mouths. They also interweave captivating fictional touches within each episode and, most importantly, portray Jesus as relatable.
Kudos to the producers for creating a show that whets our appetite to dig into the Bible. But rather than rave on and on about the quality of the acting (terrific!) or cast (perfect!), let me share 3 lessons from The Chosen that can transform us into better people.
Fair warning—you might want to watch the available episodes now. Spoilers are scattered all over this piece.
1. Compassion for the Marginalized
Matthew, the tax collector-turned-disciple, had a strained relationship with his parents. That's how The Chosen introduced us to him. He called his parents by their first names—no doubt another sign belying the distance between them. In one scene, Matthew desired to join his family for Shabbat, but stopped himself from knocking on their door.
Everyone else in the episode celebrated Shabbat with fellow Jews, but Matthew ate a lonely meal with only his dog—a silent commentary on his isolated life.
Back then, Jews hated their Roman occupiers. When one of their own opted to derive his livelihood from taxing the already hapless Jews, therefore, they responded by rejecting him.
Tax guys do not emit the same offensive odor in our world. Sure, you may steer clear from socializing with them, but you may not feel so invested to shun them either.
Depending on your upbringing, personality traits, and personal history, however, you may have a personal Matthew or two.
For instance, does anyone from the following list trigger you?
Voters who are loyal to the party you're against—or Christians who don't bother voting at all.
The LGBTQI community.
Proponents of New Age, Islam, or any other religions.
Christians from different denominations than yours.
We can add to this list ad infinitum: Those who have had abortions. Smokers. Women who can eat carbs every day, don't exercise, and never gain a pound. Plus-sized people. Liars. Call girls and prostitutes. Those who are always tardy. People who use words like always and never.
If none of the subgroups above offend you, wonderful. But is there anyone who can ignite your temper with the mere mention of their name? Voilà. You've found your personal Matthew.
And even if the world doesn't actively marginalize your very own Matthew, it's safe to say that you're likely not the only person who rejects him.
Will you join me and double up compassion for our personal Matthews?
If you're unsure a yes is in the making, don't stop here. The next point might nudge you closer to this godly goal.
2. Our Enemies' Secret History
I've meditated on the parable of the Good Samaritan (Luke 10:25-37) and consumed many sermons on the subject. Yet, I've never measured the story from the perspective of the bad guy.
That's exactly what this show has done.
Exposing one of the robbers in that parable as Samaritan is more than just brilliant filmmaking. It also affords us a window to the inner sanctum of those we label as repulsive.
The Chosen depicts this thief as feeling guilty over having to rob an innocent Jewish traveler. He didn't want to do it, but a drought had kept him from making an honest salary. He mangled his leg in the process of fleeing the crime scene.
His backstory illustrates how not everyone whose behavior I abhor is heartless. After all, "People do not despise a thief if he steals to satisfy his hunger when he is starving," (Proverbs 6:30).
As Henry Wadsworth Longfellow paraphrased, "If we could read the secret history of our enemies, we should find in each man's life sorrow and suffering enough to disarm all hostility."
The problem is we rarely hear about our enemies' secret history. We might have memorized the offenses they committed or the contour of the gash their cutting words inflicted, but we don't often discover the deep vulnerabilities that pushed them to execute their despicable behavior.
It's human nature to bury, not broadcast, vulnerabilities.
This brings us back to the Matthews of our lives: people groups or individuals we've learned to alienate.
One way to hear about their "secret history" is by befriending them.
How about if we resolve to get to know the Matthews in our lives? Perhaps you can share a meal with one of them this week (Proverbs 25:21, Romans 12:20). Or a coffee. Or a conversation lasting longer than hi and bye.
Oh, the possibilities that unfold when we wholeheartedly learn to love our enemies (Matthew 5:44, Luke 6:35)!
3. Radical Giving
Season 2 of The Chosen opens with a chock full of unforgettable gems I can enthuse at length about. For instance? The extravagant giving Jesus initiated for the same Samaritan thief we just visited.
First, Jesus instructed two of His disciples to sow seeds on the guy's land to eliminate food insecurity. (I'm pretty sure Jesus supplied the seeds too, because the man and his family had been subsisting in abject poverty.)
As though this surprise gift wasn't enough, He also came loaded with enough sustenance to feed His own entourage and the Samaritan man's family.
Finally, He also healed the guy's injury.
I sputtered at Jesus' profuse giving. If it were me, I would've given one of the three lavish gifts. Two would be pushing it. "Pick one," I would've muttered to the ex-thief, while privately musing on how deserving it was for him to hug a crutch forever. Doesn't the Bible itself declare that "those who live only to satisfy their own sinful nature will harvest decay and death from that sinful nature" (Galatians 6:8, NLT)?
Translation: you want to rob an innocent man? Well, you earned that broken leg, fella.
Ah, but highlighting another's downfall—even if justly acquired—is not how love operates (Proverbs 24:17, 1 Corinthians 13:6).
The New Testament is clear: "All the wealth of [God's] extravagant kindness is meant to melt your heart and lead you into repentance" (Romans 2:4, TPT). This principle works even more with those who know they've royally messed up and therefore undeserving of any grace.
Perhaps that's why Jesus flooded him with so much love.
I aspire to give to others the way the Lord does. With abandon.
There are perks reserved for radical givers. We've covered benefit #1: Showering God's goodness to sinners softens their hearts toward repentance.
Here is the second benefit. Radical givers lock in radical harvests for ourselves: "Now [remember] this: he who sows sparingly will also reap sparingly, and he who sows generously [that blessings may come to others] will also reap generously [and be blessed]" (2 Corinthians 9:6, AMP).
#BingeReadJesus
At the time of this writing, I have yet to finish season 2.
The Chosen's fanbase loves to #bingeJesus—one of the show's hashtags on social media. Yes, their engaging plots have made it challenging to resist binge-watching. But I restrain myself from racing to finish everything at once because after all, they're not done shooting season 3. Why binge-watch only to wait half a year for the new passel of episodes to be released?
You'll probably hear from me again once I've enjoyed season 3 (and beyond).
Until then, how about if we commit to #bingereadJesus and live out His Word?
Photo Credit: ©The Chosen/Angel Studios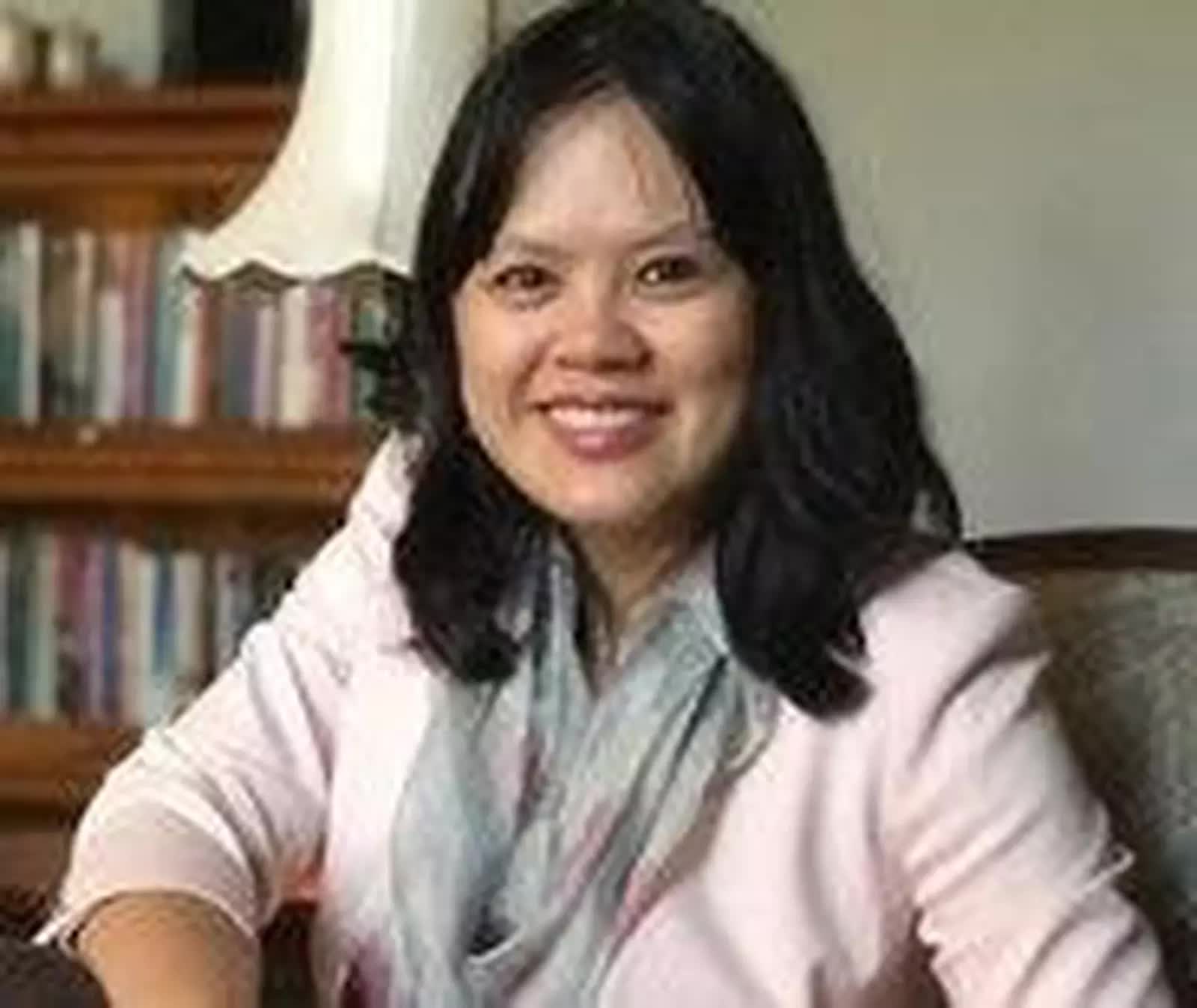 Audrey Davidheiser, PhD is a California licensed psychologist, certified Internal Family Systems (IFS) therapist, and IFSI-approved clinical consultant. After founding and directing a counseling center for the Los Angeles Dream Center, she now devotes her practice to survivors of trauma—including spiritual abuse. If you need her advice, visit her on www.aimforbreakthrough.com and Instagram @DrAudreyD. Disclaimer: her advice column isn't therapy.
Related podcast:
The views and opinions expressed in this podcast are those of the speakers and do not necessarily reflect the views or positions of Salem Web Network and Salem Media Group.