5 TV Shows Christians Should Be Wary Of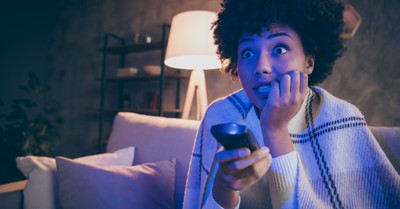 By Michelle S. Lazurek, Crosswalk.com
With the popularity of streaming apps like Hulu and Netflix, as well as rising costs of inflation, more people are spending time in front of their TV screens. But due to changes in FCC rules, streaming apps are allowed to show mature material with gratuitous sex and nudity, gore, and violence. The only requirement they need to warn viewers is a simple disclaimer at the beginning that states it is intended for mature audiences only. This makes it difficult for Christian viewers to discern whether a television show is suitable for their viewing pleasure. Gone are the days when you had to buy a certain subscription to view objectionable content. Explicit material is now available with just a few clicks of your remote control. But it's not just gratuitous sex and violence that you have to watch out for. Christians must also be wary of the underlying messages interwoven throughout even the most popular television shows.
Here are five TV shows Christians should be wary of:
1. Little Demons
Disney, the owners of that FX network, got themselves in hot water when they produced a show about the anti-Christ's daughter named Chrissy. The synopsis of this show says, "Thirteen years after being impregnated by Satan, a reluctant mother, Laura, and her Antichrist daughter, Chrissy, attempt to live an ordinary life in Delaware, but are constantly thwarted by monstrous forces, including Satan, who yearns for custody of his daughter's soul." Additionally, in an interview with the actress who is the voice of Chrissy said, "I love that we are normalizing paganism." While most shows have a more covert evil message behind them, the message behind Little Demons is about as overt as it gets.
2. The Parent Test
This new reality show that airs on ABC (which is also owned by Disney) takes twelve different parents and their children and puts them through a set of challenges to discover the best parenting style. With various parenting styles ranging from free range to New Age to disciplined, parents are under fire as their children complete challenges under the watchful eye of comedienne Ali Worthington and a trained child psychologist. While this show only has a PG rating, one set of parents scrutinizes the other and comments on the different parenting styles. As viewers progress through the various episodes, they will find that it's nothing more than parents rebelling against the parenting styles of the past while allowing their feelings about their parents' child-rearing style to influence how they raise their own children.
The main objective of the show seems to be raising whole, well-adjusted children armed with the ability to make their own choices as they approached adulthood. Yet, many parents say they feel under attack when one set of parents attacks their particular parenting style, and the show's actual goal is to allow children to make decisions and approach life using only their feelings as a guide. But Jeremiah 17:9 has something to say about this: "the heart is deceitfully wicked and beyond cure. Who can know it?" While this show simply follows suit with many of the Disney movies whose main message is to "follow your heart," this is not in alignment with the Bible's commands to "train a child in the way he should go, and when he gets old he will not depart from it" (Proverbs 22:6).
3. To Pam from Tommy
This controversial limited series on Hulu explores the exploitation of Pamela Anderson and Tommy Lee during their marriage when their home was robbed and their personal possessions were stolen, including many of their home tapes (a few of which contain the married couple having sex). The tape was then pirated and placed all over the Internet, much to Pam and Tommy Lee's dismay. Although viewers may be curious as to know the details surrounding the event, this series is chock full of language, nudity, and overt sexual content. Although it is rated TV-MA, with only a simple warning at the beginning, it outlines many scenes of men engaging in lewd sexual acts, participating in the creation of pornographic films, and many scenes of male and female nudity. Christian viewers should exercise extreme caution as they discern whether watching this series is right for them.
4. Yellowstone
Peacock's synopsis states, "at the intersection of legacy, family and politics, powerful patriarch John Dutton defends his ranch from cutthroat land developers, an indigenous tribe's reservation and others who aim to control his land." This show has gained great popularity over the past four seasons and has already produced a spinoff called 1923, with Helen Mirren and Harrison Ford as lead actors. Kevin Costner, who plays actor John Dutton gives a stellar performance along with others in the supporting cast. Although this show is pro-family and preserves previous traditions, many seasons boast excessive language, including 39 F-words and several uses of the Lord's name in vain. Although viewers might like taking a trip back to a simpler time in life and watching John Dutton fight for what's rightfully his, the excessive language might be too much for viewers, including children and teenagers.
5. Tulsa King
Fans of Sylvester Stallone and the Rocky movies may gravitate toward Tulsa King, believing that it has similar underdog roots and similar positive messages to the Rocky franchise. However, viewers will be shocked to find it's the opposite of the semi-clean content and good vs. evil message the Rocky movies bring. The basic premise is Dwight Manfredi spent twenty-five years in prison for a crime he didn't commit. Because of his desire to protect the mafia boss and demonstrate his loyalty to the mob life, Dwight took the blame for murdering a man. Once he finishes his jail sentence, however, the mob family disowns him. Instead of allowing him to take up residence as part of the mob family in New York, they send them to Tulsa, Oklahoma, to take his rightful place as the new mob king. While the mob family sees this as a promotion, Dwight sees this as a banishment. In his desire for revenge, Dwight spends his time making the mob family regret their decision.
With twenty-five uses of the F-word in the first episode alone, viewers will quickly realize this is far from the Rocky Balboa they've come to know and love. If Stallone stars in this show to distance himself from Rocky, he has successfully done so. The episodes are chock full of violence and language, which easily warrants the TV-MA rating.
As Christians, we are called to live out biblical principles and the gospel message in every area of our lives. This includes what we put in front of our eyes. The television shows we choose to entertain ourselves with matter just as much as our public persona. If Christians are unsure whether or not a show, including the ones listed above, is suitable to watch, Psalm 101:3 is a great verse to use as the litmus test for whether or not a show fits their principles: "I will set before my eyes no vile thing."
Photo Credit: ©Getty Images/Deagreez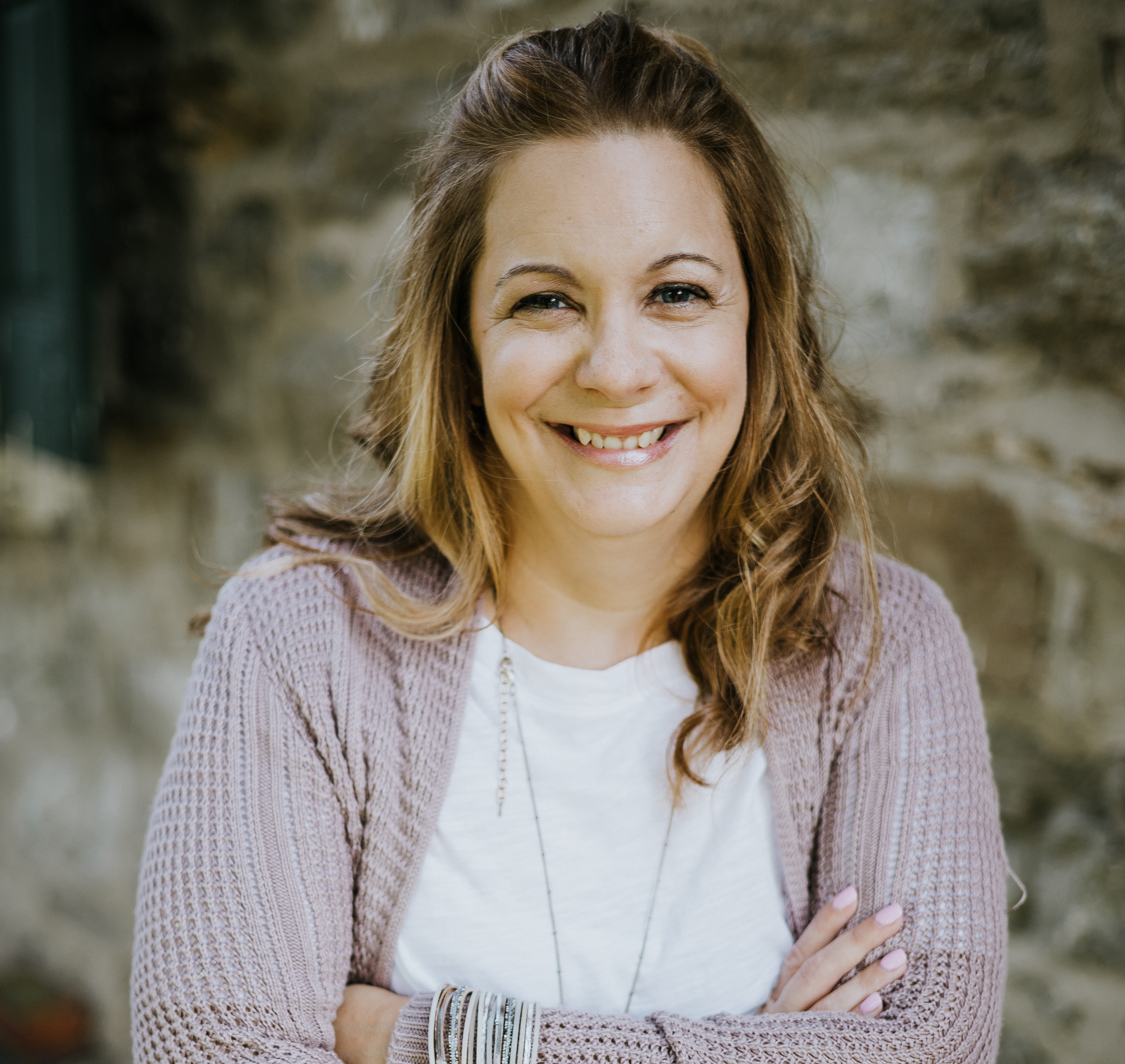 Michelle S. Lazurek is a multi-genre award-winning author, speaker, pastor's wife, and mother. She is a literary agent for Wordwise Media Services and a certified writing coach. Her new children's book Who God Wants Me to Be encourages girls to discover God's plan for their careers. When not working, she enjoys sipping a Starbucks latte, collecting 80s memorabilia, and spending time with her family and her crazy dog. For more info, please visit her website www.michellelazurek.com.
Related podcast:
The views and opinions expressed in this podcast are those of the speakers and do not necessarily reflect the views or positions of Salem Web Network and Salem Media Group.
Related video:
In the video are 5 Tips for Decluttering Your Space by Michelle S. Lazurek.